Tangier Tours
You are here: Guided Tours in Spain | Tangier Tours
Join us on a Day Trip to Morocco from Spain (Malaga)
Dive into a "Different World" with an Experienced Local Guide 

Offered by:

Morocco is a "Different World" and it is very recommendable to use an experienced guide, as there is a lot of paper work involved at the customs of Tangier. Your private guide, experienced in Tangier tours, Roland Klawitter, will be taking care of everything (paperwork at the moroccan police, booking of restaurant, buses, morrocan guide etc), thus making sure your day trip will be relaxing, easy going and a once in a life-time experience.
Tangier Tours (Day Trip to Morroco from Malaga/Marbella)
6:30am - Meeting at Hotel / accommodation 
non-stop, to Tarifa port at the Atlantic (past Gibraltar).
9:00am - Ferry to Tangier 
10:00am - Arrival and passport clearance in Tangier
10:15am - Meet local official moroccan guide 
10:30am - Panoramic visit exclusively for your party in an air-conditioned moroccan van/bus of the surroundings of Tangier, plus walking tour through the Kasbah, Medina, Zoco market etc.
12:00am - Typical and tasty lunch at a special Restaurant (not so cheaply touristic!), accompanied by moroccan orchestra and belly-dancer. Here you can taste the fresh salad and the Kefta Kebabs and of course, the Cous-Cous, with raisins and sweet onions (absolutely delicious!) , dessert pastries (with almonds, honey etc.) and last but not least the mint tea. This restaurant has permits for selling good wine from south of Morocco: Marakech & Meknes  (Not included).
1:00pm - Time for shopping in a bazaar (corporative is how they call that), where you can buy typical souvenirs, such as ceramic pottery, leather, silver... 
2:30pm - Departure to Spain (local time)
6:30pm - Arrival at your Hotel (accommodation)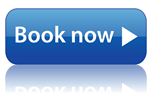 We will take care of all necessary paperwork and will also give you comments about Morocco and Tangier.
The following expenses are included in our Day Trip Proposal to Tangier: 
Tour Guide for the whole day
Transportation from/until Malaga/Marbella ( including fuel, tolls, parking fees)
Tickets Fast Ferry Tarifa -Tangier - Tarifa
Lunch as mentioned above
Paperwork: Moroccan customs
Moroccan official guide
Moroccan transport (included all transportation related costs in Morocco)
Insurance of civil liability
Your Tangier Guide:
Roland Klawitter specialized in Tangier Tours & Morrocco

Roland is a senior tour leader and official guide of Andalusia with more than 20 years of experience, guiding all kind of groups and private travelers from around the globe through our region. 

Specialised in organizing trips to our neighbour Morrocco, you will be in the best hands! 

Our proposal is planned for a daytrip from Costa del Sol. 

A unique experience!
Go to Top of Tangier Tours
Client Testimonials:
Day Trip: Tangier Tours (Morocco) - (Rating 5*)
"Roland was wonderful, very informative, easy to understand, very talented. The trip was great well worth the extra money for a private tour. The knowledge you gain by getting a private professional guide is priceless! Would highly recommend Roland for any trip in Spain, he is fluent in many languages and his history lessons are a pleasure. The ease of the trip with Roland versus reading some of the other larger group tours just really made our experience special." - Donna H. - Sept. 2012
Day Trip: Tangier Tours (Morocco) - (Rating 5*)
We took a tour from Marbella to Tangiers with Roland on June 29, 2012. As we were travelling with three young children (ages 8, 6 and 3), we wanted a private, door to door tour. With a lot of other private guide services, you have to make your own way to Tarifa and onto the ferries, and we decided this would be too cumbersome with the children. Roland was absolutely fabulous with our family. He arrived at our resort early, and his car was spotless. He took care of the logistics - ferry tickets, passport clearance, etc, allowing us to relax. He was very friendly and knowledgeable.As it was our first time travelling in Spain, he was very informative on Spanish history and sights on the Costa Del Sol. The kids loved playing with during the tour. In Tangiers, we were met by a local guide, Mohammed along with a minibus and driver. Certainly having two guides and a driver made us feel very secure in a foreign place. The tour itself was fast paced but excellent. My son especially enjoyed the camel rides. We had a prepaid lunch at an excellent Moroccan restaurant in the medina - way too much food! They had musicians, who allowed my children to sit and play with them. Mohammed grew up in the old town, and seems to know most of the residents - he was an excellent source of information and spoke flawless English. Our only regret is not spending more time in Tangiers, especially to do more shopping. We bought a rug at the handicraft store, but there were many more items my wife wanted to purchase. All in all, an excellent family adventure. We would definitely use Rolands's services again next time we are in Spain.Berton U., Canada, Toronto, 2012-07-10
Round Trip Andalusia & Morocco - (Rating: 5*)
"Roland, we want to thank you for being our private guide when we were in Spain. Through you we thoroughly enjoyed Ronda, Cadiz, Granada, the Nerja Caves and Morocco. Prior to choosing our touring options, I read numerous reviews from clients who took group tours and private tours to these places. The clients that gave their reviews could not say enough about you and the tours you set up for them and my husband and I will certainly echo those comments. Every tour we took with you was well-planned out according to our requests. You were always on time, provided a spotless vehicle, and were full of enthusiasm to share with us your wealth of information and history for each of the places we visited. The places you took us to and showed us were awesome! We feel like the venues you chose for us to eat at we're the best to experience the culture and the Andalucian food. When we went on our tour to Morocco the day was unbelievable! You took care of everything including travel documents, the ferry ride, an amazing Moroccan guide and driver who accompanied us and took us to a totally amazing restaurant to enjoy the typical Moroccan culinary experience, the camel rides, the caves, shopping, and so much more. We were very comfortable and safe while we were there. It was indeed everything we hoped for and was certainly one of the highlights for us on this trip. Roland, you took care of all the little details so we could just sit back and enjoy the days we travelled with you. We certainly recommend you to anyone thinking about taking a tour as you are well worth it. Thank you again for being a large part in creating our wonderful memories."- Linda and Lou, Canada - August 2013
Go to Top of Tangier Tours
If you joined me on a tour to Tangier, please leave your Review here! Thank you ever so much!
Write your Review here
---
Check out our other sightseeing, day trip and shore excursion proposals:
---