About Almeria Travel Guide - how I discovered this Spanish Province ....
...and fell in love twice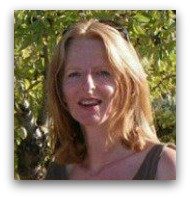 Hi, I'm Christina, but my friends call me Chris. This is all about how our Smart Insider Almeria Travel Guide was born:
Some twenty year's ago (gosh, time passes by too quickly), I left my home country Germany and travelled to Spain, with one thing in mind: I wanted to discover the Spanish way of living while learning the Spanish language.
"It's only for a year! – I'll be back soon…" I still hear myself saying to family and friends, who kindly joined me on my way to the station to wish me a good journey. But destiny had other plans for me and I had no idea that this would be...
..the Journey of my life: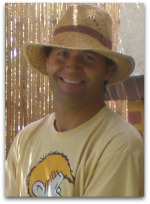 Once in Barcelona (Spain), I deeply fell in love with a handsome Spaniard. WOW!, this was something I didn't expect and it was difficult to explain to my loved ones back in good old Germany. But, didn't I say I wanted to discover Spain and learn Spanish? (So if you want to learn a language, I recommend you falling in love with a native – honestly, it takes half of the time compared with studying at a language school!).
The second time I fell in love, was when he took me to his home in Almeria. The beauty of this Southern Spanish province in Andalusia struck me at once. Soon, my present day husband would become my private 'Smart Insider Almeria Travel Guide', showing
me the most beautiful places in this province.

What a privilege!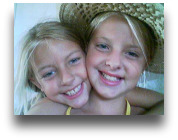 We settled down in Barcelona city (because of our jobs) and to cut a long story short, we got married and were blessed with two sweet little daughters. Whenever we can, we escape from Barcelona city, driving all the way down to Almeria, where we have our own little hideaway (a little cottage surrounded by almond trees), somewhere between the desert of Tabernas and Sierra Nevada, in the middle of nowhere, enjoying the Spanish family, peace and tranquillity.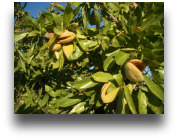 Almeria is our passion which we would like to share with you by means of writing about it in this Smart Insider Almeria Travel Guide, and although I am the webmaster, all family members (including the Spanish 'abuelos', brothers in law and sisters in law) are taking it very seriously, checking out every corner of this province for you and hopefully giving you that insider knowledge you won't find in any traditional Almeria travel guide.
Feel free to contact me here >>
---

| | |
| --- | --- |
| Photographer & Foodie Expert | Photographer & Tourism Expert |
| | |
| --- | --- |
| Guided Tours & Location Scout | Movie Location Hunter |
| | |
| --- | --- |
| Photographer & Musician | |
---
Steve Homer
I am proud to announce that Unique-Almeria now counts on the valuable contribution of one of the most famous food photographers and Gastronomy expert of Spain: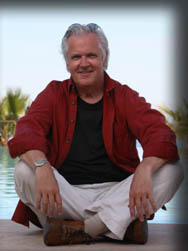 Steve Homer is a professional food photographer based in Spain. He owns and runs online food magazine, Comida de Almeria, and is a consultant to el Mirador del Castillo Spanish Culinary School.

Steve is also a social media marketer, and a specialist in corporate sales, marketing and customer service. He has previously worked in the outside catering industry where the client portfolio included Royalty, Lords and Ladies, Dukes and Duchesses, as well as celebrities and socialites. Well travelled, Steve has lived in Singapore, UAE, France, Spain and, of course, his original homeland of the UK.

As well as the magazine, Steve has his own blog Food Photographer in Spain and regularly contributes to Expatsradio.com, SpectrumFMMojacar Radio, and Almeria Gastronomica on behalf of the Almeria Turismo office.
You'll find Steve's articles here:
---
Pieter Van T Westeinde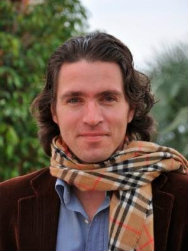 Pieter Van T Westeinde has a vast background in the Almeria Tourism Industry. Living in Almeria, he is not only in love with this country, but he also transmits its beauty and colors by means of wonderful photography that does express more than a thousand words. From time to time he contributes with hints and tips, unveiling us those hidden places and secrets to be found in Almeria.
Thank you Pieter!
---
Martyn Thompson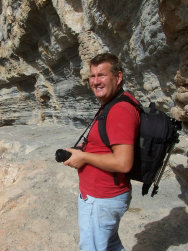 Martyn Thompson is a London born photographer and musician who moved to San José in the heart of the Parque Natural de Cabo de Gata in April 2011 after visiting the area many times. In January 2012, Martyn set up a small friendly company, Cabo de Gata Photography and is offering photography experiences designed to promote respect for and understanding of the nature and the environment through the medium of photography.
Martyn considers himself to be a good ambassador for sustainable and eco-friendly tourism and seeks to promote these ideals in his activities. He has a good knowledge of Almería and its cultural and natural diversity and knows many of the "nooks and crannies" that escape most people.
"I started a blog as a means of promoting my work but as it developed, I found I had much more to say. I sincerely hope people will look at my blog as a useful reference or at least an interesting read!"
You may contact Martyn by means of the below email form or through his wonderful website: www.cabodegataphotography.com
---
Return from About Almeria Travel Guide to Unique Almeria
---


read more about this website here >>