Almeria Restaurants & Gastronomy

...discover a piece of Spain's food culture...
Almeria Restaurants
The following Almeria Gastronomy Guide is brought to you by Comida de Almeria. If you would like to see your establishment featured, please do not hesitate to contact Steve Homer >>
Search Restaurants, Tapas and Beach Bars on the map:

View Almeria Restaurants in a larger map


or search by neighborhood:
---
The variety of food and dishes that can be tasted throughout this province is spectacular. There are both seefood as well as vegetables and meats - after all, the Province of Almeria is also called Europe's food-store, supplying vegetables and fruits to entire Europe throughout the year..
---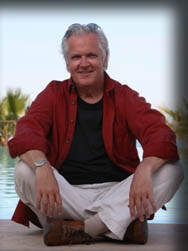 Comida de Almeria
"Having chosen to combine two passions of mine in food and photography, I guess there have to be perks. Firstly, I meet interesting people and shoot some great food. Secondly, I sometimes experience eating those fabulous foods! ...I can safely confirm, Almeria City is a gold mine of culinary treasures..."Steve Homer
Let me introduce you to Steve Homer, THE Almeria Gastronomy Expert, famous Food Photographer and founder of Comida de Almeria a bi-monthly Food Magazine to Almeria's Gastronomy.
Steve directly introduces us to Almeria's Gastronomy and so we learn that Almeria's soups are recognized and very famous based on seafood, garlic soup, 'Sufli' frit, 'Moruna' soup, black soup, pepper and 'broth colorao', similar to zarzuela fish. Another specialty is a plate of 'gurullos', a kind of wheat dough. However the Tapas are the most popular food in this part of Andalusia.

'Comida de Almeria' presents us to the best Chefs, recommends the best Restaurants, Bars and 'Chiringuitos'.. Honestly looking at those awesome food photographs... aren't you feeling hungry?
Enjoy reading the latest issue of 'Comidas de Almeria': 
---
Ever wondered what are Tapas? Get the answer here >>

Return from Almeria Restaurants to Unique Almeria

Custom Search
---