How to contact me at Almeria Travel Guide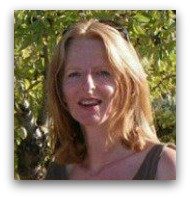 Please use the Almeria Travel Guide contact form provided below and and I will reply to you as soon as possible. I will be grateful for any feedback. 

However, please note that I am not associated with any official Tourist Board. I do receive many emails asking for general information about Almeria and unfortunately, there aren't enough hours in a day to reply to such general questions. So please take into account that

I can't provide personalized travel itineraries for independent travellers. Please directly contact any of the professional local guides on this site, who will be pleased to assist you >> 

I don't stock travel literature, maps or posters so cannot post anything to you. 

All Almeria destination information is on this website.
If you also have a website and you think that my site would be of interest to your visitors, please feel free to link to this site.You can copy and paste one of the following codes: 

Here is a simple text link:
The following code will display the logo button as shown below: 

By the way, your email address is totally safe. It would only ever be used to clarify or answer your questions. I despise spam and do not send unsolicited emails EVER. 
Natürlich spreche ich auch Deutsch..

Y por supuesto también hablo Español...
return from Almeria Travel Guide Contact to unique-almeria
---