Rent a Boat without License
Discover the Costa de Almeria and Cabo de Gata Natural Park
at Sea on your way!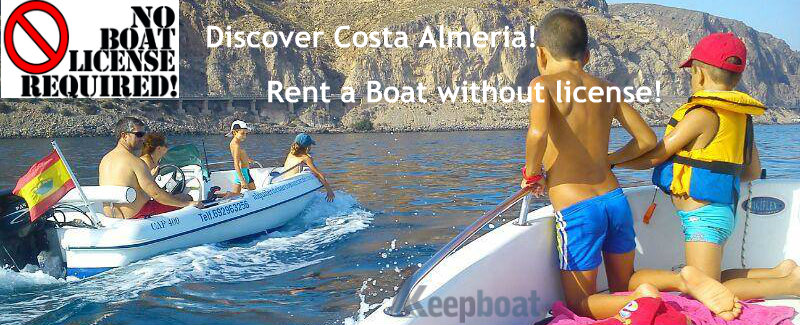 Now you may rent a boat without license required, nor any specific nautical qualifications needed. The ease of use makes it unnecessary to have experience. The only requirement is to be over 18 years old and off you go!
Enjoy a day at sea and discover the Costa Almeria and Cabo de Gata Natural Park on your own and your way! Hidden coves, for a private sunbathing, pirate caves and other surprises are expecting you! You will be able to visit those hideaways that can only be reached by boat!
Sometimes, with a bit of luck, you might even spot dolphins!
Rent a Boat that guarantees Safety:
---
"Rent a boat without license" is a spin-off of KEEPBOAT, a professional yacht and boat maintenance Company, that also offers Yacht Charter transfers and rentals with Skipper included! Thus, these boats are the safest and always well maintained, built for such activities, made of polyethylene and therefore unsinkable. They have a large buoyancy, and are unbreakable when scratches with rocks etc.

Authorized for maximum 4 persons, the boats have a great habitability of 4 meters and are powered by a reliable four-stroke petrol engine (15 hp power) which is handled via a console with steering wheel and double seat.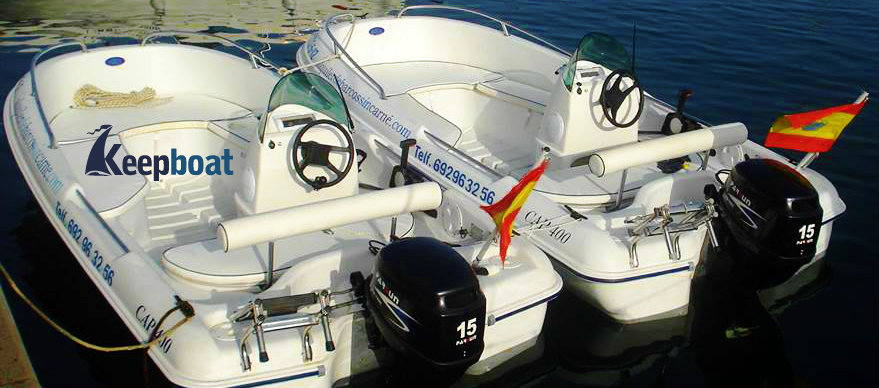 • Liability insurance

• First aid kit and life jackets for adults and children

• AIS (continuous positioning system of the ship)

• Emergency flares 

• Compass Navigation

• Fire extinguisher

• Music equipment.

• Cushions for all seats .

• Fridge with drinks (on the house )

• Glasses with tube and wetsuits

• Swim ladder 

• Mooring anchor .

• Tilt

• Guide with safety instructions and recommendations of the main areas of interest to be visited.
You will have everything you need on board for an unforgettable day at sea  all on your own, with your partner , family or friends .
Upon delivery of the boat, you will receive the practical classes of our staff, giving instructions on " Manoeuvres and Navigation " , "Security " and "Routes of Interest".
Prices
---
Rent a boat for one or several days! It is the quickest, most practical and most economical way to enjoy nautical sports while touring some of the most beautiful parts of the Costa de Almeria.

Daily rental without skipper 
1 day: from 10:00 a.m to 8:00 p.m. ...........................€ 195 
½ day: from 10:00 a.m to 2:00 p.m. ......................... € 125 
               from 4:00 p.m. to 8:00 p.m. ........................ € 125 
A refundable deposit of 200 € is being charged at the moment of handing over the boat.
This Service is offered by: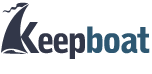 Check out our other services here >>

For Booking Enquiry please call: (0034)692 96 32 56

or use the following email form:
---
---