All Recipes - Tapas Recipes - Spanish Food Recipes
Tasty Mediterranean Recipes gathered throughout the Province of Almeria, Spain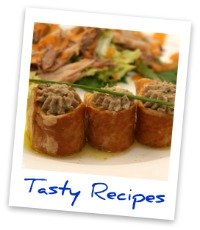 ---


Salmorejo Recipe
It will blow you away, specially in summer! Served chilly it is a delicious, typically Spanish cold tomato soup.


---


Clams Recipe
A wonderfully easy recipe, both simple and delicious. I dedicate this recipe to my mother!


---


Lentils Recipe
A lentils recipe, typical Spanish 'casera' cuisine should go down well, and with my added 'twist' to the dish.


---
Check out more articles from the food blog, read my mag or search for restaurants:
---