Mini-Hollywood in Almeria? …
...Yes, that's right! Mini-Hollywood is an area located in the Desert of Tabernas , Almeria, the only desert in Europe.
It's unique, beautiful and enigmatic landscapes provided the backdrops for historic legendary films such as 'A Fistful of Dollars', 'For a Few Dollars More', 'The Good, the Bad and the Ugly', 'Indiana Jones and the last Crusade'…
Hundreds of celebrities and actors left their footprints here, like Clint Eastwood, Brigitte Bardot, Anthony Quinn, Claudia Cardinale, Alain Delon, Sean Connery, Raquel Welch, Orson Wells ... It was the paradise for Hollywood cinema for two decades, the 60s and 70s and the location for Sergio Leone movies.
Read this article about how Sergio Leone first discovered this land…>>

Presently there are three sites that are operated independently, that are open for visitors: the , Oasys Theme Park, Fort Bravo and Western Leone. All of them offer a variety of the American Wild West attractions, some of them are still being used as film locations.
The 3 Western Towns:
---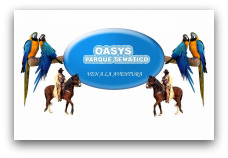 Location:
Ctra. Nacional 340a, km 654 - Exit 376 A-92
Desert of Tabernas - Almeria
Tel: +34 950 36 29 31

Location:
Ctra. Nacional 340, km 468
Tabernas - Almeria
Tel. Office: +34 950 066014
Tel. Saloon: +34 950 165458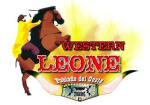 Location:
Ctra. A-92,Km 378
Tabernas - Almeria
Tel: +34 950165405
Tel: +34 660921669
---
| | |
| --- | --- |
| | This Western set represented the town of El Paso (Texas) in "For A Few Dollars More" and it also appeared in "The Good the Bad and the Ugly". It is the largest Mini Hollywood site of all (and our kids are just crazy about it!). Apart from the Western Town it boasts a great pool area and a zoo! All included in the price. The ideal place to spend an entire day out with kids! Good value for money! Make sure you arrive first thing in the morning so you get the most out of the park. |
| | |
| --- | --- |
| | This Western town was expressly built for the shooting "The Good, The Bad and The Ugly" as additional decorations to the already existing Oasys Theme Park settings. Today one will find Fort Bravo almost in its original condition. It is a Must See for all Western buffs. comprised of a saloon,jail, shops, bank and stables. It also boasts a Mexican area with a square, church, peasant homes and homesteads.You probably will have seen these decoration in many commercial spots, such as Pepsi etc. |
| | |
| --- | --- |
| | Here you will find the restored "Sweetwater" as it appeared in "Once Upon A Time in the West" in 1968. This little Western town, is still being used for film shoots. It also offers a cowboy show, western saloon and souvenir shop. By the time of writing, one of the actors currently working there claims to be the "secret" son of Henry Fonda! After having had a drink with him in the Saloon, I am convinced he is!! |
Almeria Insider Tip !
When coming to Mini-Hollywood, you should wear comfortable shoes, and on hot days sun protection and at least one bottle of water. I also recommend backpacking particularly if you are coming with children since there will be much walking waiting for you. Also, if you decided to visit the Oasys Theme Park, don't forget your swimsuit and towel because you may want to relax and cool off in the pool!
Getting here:
---
Make sure to check their exact location on the google map provided below, they are close to each other. (zoom the map in and out and right-click on the yellow camera icon:)

View Map of Almeria (Spain) in a larger map
Check the exact location of the Western Town you decide to visit (pick one from the list below). Right-click the map link to view larger map and on the upper right corner of your screen, click on 'Get Directions'
---
Have YOU been to Mini Hollywood? Share your Review here:
Do you have a great story or advice about one of the 3 Western Theme Parks? Share it!
What Other Visitors Have Said
Click below to see contributions from other visitors to this page...

---
---


What do you want to do next?...:
Visit Almeria's Top movie filming locations..or
Jump into the foot-steps of Sergio Leone or

Visit John Lennon's strawberry fields..or

Return from Mini-Hollywood to Unique Almeria