How to make a Website that works!
About me | How to make a website that works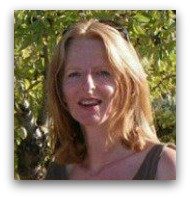 So many friends and people asked me about how I make this website. So I decided to explain it here:

Back in 2008, before I started creating this site, I had no idea about Html coding, heck I did not even know how to place a link. However, I had that dream of writing an Almeria Online Travel Guide. Of course I also wanted this guide to be found at Search Engines getting the word out to as many people as possible around the globe.

I remember that I took on the habit to click on those little links you find in the footer of almost all websites saying "Built with Joomla" or "Built with Wordpress" etc. - I wanted to see how others did it! 
However, none of it appealed to me. Sure, the mentioned tools are very popular but... do they really work? I mean, quite frankly, why would I want to spend hours, days and weeks writing my fingers off, if my pages would not be found on Google? I was determined to find the best tool out there.

One night, my prayers had been heard. I cannot even remember where and how, I must have clicked on a link and all of a sudden I sat there watching a video that promised to not only show me how to make a website but how to built an online business! (<-- BTW this is the link to the video I am talking about!) That's right, I am earning money with this site, thanks to Google Adsense and different affiliate links. These are links to services or products I recommend to my site visitors (all things that I would recommend anyway, because I believe its of value to my readers!) and for which I am earning a commission. Just like in real life a salesman, in the internet a virtual salesman is working as an affiliate. But little did I know about this until Ken Evoy and his tool showed me how to do it! Thanks Ken, you are my heroe!
Today, four years later, I am really grateful for having watched this video, because I have learnt and become a professional online marketing specialist, without realizing.
Note: it is hard work, because there is a lot of reading and writing involved, like in real life, you cannot built a profitable business over night. If someone tells you this, run! It is simply not possible. But, if you put in effort and work, then it will eventually pay your bills! The good site of it, you do not have to be a professional, if you can browse through the internet, you can build a website, like this one!
---
Go to Top of How to make a Website or read more about me here
---
---