Your Almeria Guide & Tour Leader:
ALMERIA ESPECIALES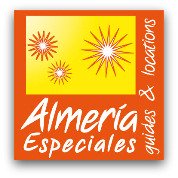 You may buy yourself an Almeria Guide Book, trying to learn about the wealth of places, history and pre-history, while you stroll around the city or jump from one end of the province to the other. And all this, only to realise that you missed to visit the really interesting spots, which are most likely those which you won't find in any Guide Book. While I am trying to cover exactly this gap by means of this on-line guide, it will be impossible for me to take you by the hand showing you where exactly John Lennon won the war...
Almeria Especiales presents:
This is where Almeria Especiales will help me out. They are not only officially approved Tour Guides but also Professional Location Scouts, with a vast experience in the movie & film service business.
Let me introduce you to Maike Angé, Manager of Almeria Especiales:
Our Services in Almeria (Andalusia, Spain)
---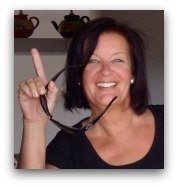 We are official guides legally recognized by the 'Junta de Andalucia' (Andalusian Autonomous Government) and speak several languages. Our clients are Tour Operators, Travel Agencies, Clubs, private groups, individuals, Institutions.
Our services to Film Production companies include: Location Scout & Managers, permits, local production assistant, props and casting assistant, production services...
Almeria Sightseeing Tours:
---

Private Walking Tour in Almeria City
Sightseeing with an official English speaking Tour guide, max. 4 hours You will discover the
historical centre
of Almeria, visit the
Alcazaba
fortress which dates back from the 10th century and is Spain's second largest arab monument after the world famous
Alhambra Palace
,the fortified
Cathedral
, the
Almedina district
, the former
moorish district
and Almeria's oldest quarter. If you are a cruise ship passenger, you may want to choose this option, a complete walking tour, as the Cruise Ship docks just at the Levante pier (East pier) from where the city centre is only some steps away. However, there is a considerable amount of walking involved, and you have to know that the entrance into the Alcazaba fortress is quite steep and there are many steps.

Private Almeria City Sightseeing Tour with driver
Same trip with guide and a vehicle with driver at your disposal (with a vehicle you can get at the closest spot to the monuments and the driver will wait, while you and the guide will be visiting the monuments)

Our City Sightseeing Tour includes

Half day 4 hours

Official English speaking Almeria guide

Pick-up and drop off Please note that no transport is included. However, if you wish, the guide can ask for taxis up the Alcazaba, or for the way back (on your expense). Entrance fees not included.
Optional:

Vehicle with driver at your disposal

Full day private Almeria Province tour with driver
Discover more of Almeria!

Almeria - Desert Tabernas - Mojacar - Cabo de Gata Naturalpark
Vehicle with driver (air conditionned and comfortable) and your private English speaking Almeria guide for a full day trip:See Almeria during a panoramic tour from the car, then continue towards the Desert of Tabernas area, the only unique desert in Europe, with stops for fotos on the way.
Continue to Mojacar , birth place of our talismanic figure, the Indalo , discover the charming village during a walk through the narrow streets, with a stop for snacks at the balcony of Plaza Nueva or lunch at one of the Beach bars in Mojacar, overlooking the "valley of the pyramids"...Drive back along the coast to Carboneras and then continue along the Nature Park of Cabo de Gata , see spots like Isleta del Moro, Los Escullos, and the last virgin beaches of the Spanish Mediterranean coastline.
Our Almeria guide may recommend you restaurants on the way, according to your wishes.
You will get an entire impression of the City, the Badlands of the Desert and the Reserve of the Biosphere Cabo de Gata.

Our Almeria Province Tour includes

Full day approx. 10 hours

Official English speaking tour guide

Pick-up and drop off

Driver and air-conditioned vehicle

All transport related costs (Costs of lunch, snacks, etc not included)

Day Trip to Granada & Alhambra
We also offer transfer from Almeria to Granada, where we will visit the Alhambra, Generalife and the Albaicín which are included in the Unesco Found as Patrimony of Humanity. Click here to learn more about our Alhambra tour and Sightseeing in Granada >>

Please don' t hesitate to contact us for any further information, or about a customized tour, we will be glad to inform you about any other option!
Thank you again for your interest in Almeria, we are sure that you will enjoy our province!
Almeria Guide - DVD now available:
---
This DVD is a virtual Almeria Guide: Join us on our tours through the province, from the ancient city of Almeria, founded under moorish rule in the Xth century, along the unspoiled beauty of the nature reserve Cabo de Gata.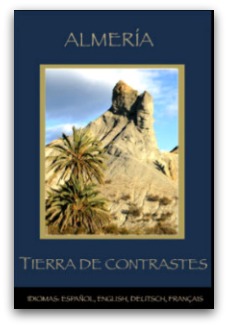 Follow us into the white washed villages of Mojacar, Carboneras and Nijar, where only few loom chairs are still in use. Enjoy the fish auctions in Garrucha, or the amazing sceneries in the only European Desert, famous for the locations of many film productions.

Be surprised about the beauty of the green valleys of the Alpujarra, the traditional oil mills, local specialities, wines, ceramics and the donkeys! As a bonus track we included " Interiors of a Sea of Plastic: visit a biologically controlled greenhouse where you will see how it really works.

Language menu English, Spanish, German, French. Price: 20,- €

To order, please use the below email form.
Note from the Editor: Since my priority is to only recommend top services and goods to my readers, I have watched this video guide more than once for obvious reasons. However what really amazed me was, that my Almerian husband got absolutely addicted. It contains a wealth of information about Almeria, which makes it not only valuable for tourists and armchair tourists, but it is definitely a real gem for locals too.
One of my favourite parts is the bonus track about a biological Green House which opens us an insight into an unknown scientific world.
Chris
Almeria Guide DVD Trailer:
---
Whether you should be interested in a guided tour, a film shooting or buying the Almeria DVD guide, please use the following email contact form:
Return from Almeria Guide to Unique Almeria
---