Titos Mojacar Beachbar
mojacar playa

Review by Steve Homer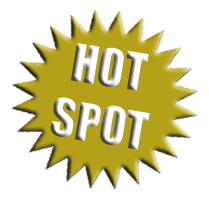 Name: Titos Mojacar Beachbar - Chiringuito 'el Beachbar'
Category: Chill-out Beach Bar and restaurant
Address: Paseo del Mediterraneo 2, Mojacar Playa, 04638 Mojacar
Telf: +34 950 615 030
Opening Hours: Tito's 'el Beachbar' season is from early March to the first Sunday in November (check Facebook or the website for exact details – see below). During this time the beachbar is open from 11.00 (for light breakfast) to close (late evening during the summer), 7 days per week.

As one of the most famous landmarks in Mojacar, Tito's el beachbar on Mojacar Playa has, for the last 31 years, been the most sought-out eating and drinking establishment in the area, offering consistently great cuisine and fabulous cocktails.



Situated on the very best part of Mojacar beach Tito's has become a household name, attracting internationally renowned musicians, artists, chefs, artisans and more.

Year on year you'll find visitors from all parts of the world returning to the beach bar time and time again such is the chill-out ambience of this elegant 'chiringuito' and the great service provided by Barbara and her team.



As the pioneer of live music in the area, and a wide variety of other entertainment, Titos Mojacar Beachbar always set the standards, and you can still listen to live music at the beach bar at 17.00 every Sunday with Clive Sarstedt and Maurice Casanove.
When it comes to food, the menu is hand crafted daily, by Tito himself, and ably prepared by his kitchen team headed by chef Christian. From his ever popular Tempura Chicken or the Mussels in white wine, garlic and parsley, to his Grilled Brie and Almonds, served with Salad and Honey Dijon Dressing, every care has been taken to provide the very best in beach bar cuisine. And you can't say you've really dined at Tito's until you've tried one of the delicious homemade ice-creams or desserts, like his exquisite Flourless Chocolate Mousse Cake, for which the beach bar has also become renowned. On Sundays you can often find a terrific Sunday Brunch menu running alongside the regular lunch menu and of course now in the summer months you can also dine under the stars at Tito's during the evening.
All this should be washed down with one of Tito's thirst-quenching cocktails, such as a Mojito or Pina Colada, lovingly prepared by Tito's team of Brazilian bar staff….a great way to compliment any of the dishes and a great way to finish a meal or just while away the hours in the warmth of Mojacar.
And, it doesn't end there. Over the years Tito's has become the first home to many private events and celebrations, including weddings, wedding anniversaries, birthday celebrations, communions and much more.
You can follow what's happening at Tito's through Facebook or their website .
Go to Top of Titos Mojacar Beachbar or Search for more Restaurants and Bars in Mojacar here >>
---