One of the best Spanish Wine Regions:
The Alpujarra, the part belonging to Almeria, Spain

Spanish wine regions: Just like in France, it is almost a national pastime to venture out in the countryside for a picnic or stop at a picnic area and share a bottle of wine, together with some good food and interesting conversation with friends and family.
Why do I raise the subject when the summer has just passed us by? Well, despite the respite of the intense summer heat the weather here in Almeria Province is still holding up well and will probably continue to be good until the year end. Not too hot and not too cold with the odd break of cool in between.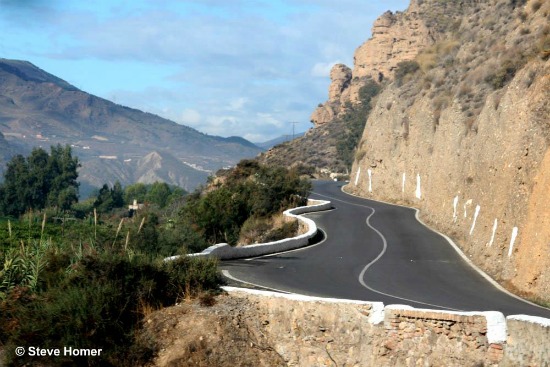 It makes for perfect hiking weather, and as I grew up in an outdoor environment enjoying fresh air, it is an attractive option to go hiking in the Alpujarras, rather than the dreary rain of the UK.
For those who are unfamiliar with the area, the Alpujarras belong to one of the best Spanish wine regions and are home to the vineyards (bodegas) which produce the bulk of the Almeria wines, and they also have a sprinkling of great eateries. It makes sense therefore, at least to me, to combine some really interesting hiking and eating expeditions. I already have a few excursions in mind, but they require further practical research on my part…..we'll that's my most obvious and plausible excuse.
| | |
| --- | --- |
| | As these excursions unfold I'll write more, or for that matter, why not come and join me in my research? It would be great to have some like-minded outdoor foodies to share the day's experiences. |
If you are interested in joining me on one of my research trips then email me through this website. 
---
---