Portofino
Pizzeria Restaurante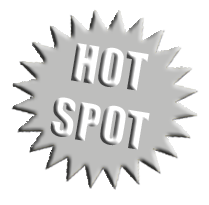 Name: Pizzeria Restaurante Portofino
Category: Italian and Mediterranean cuisine
Address: Paseo del Mediterraneo (next to the Red Cross Medical centre), Mojacar Playa
Telf: 950 47 28 09
Opening Hours: Open 7 days per week, 13.00 to 16.00 and 19.00 to close.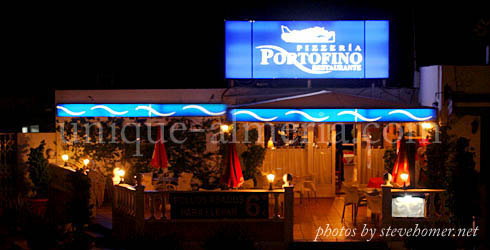 Review:
Situated right on the beach half way down the popular Mojacar Playa (beach road), Portofino has a committed local clientele and is popular with tourists.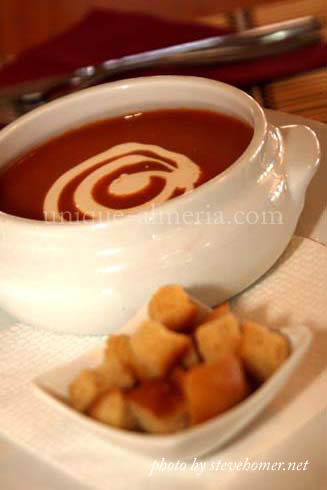 The restaurant has two terraces…one small 'terraza' in the entrance and one much bigger in a very inviting position only a few metres from the Mediterranean Sea – many establishments would jump at the chance to own these premises in view of the location.
In the summer this well appointed restaurant, boasting a huge wall size photograph of Portofino in Italy, is generally packed, so booking would be a great idea. The establishment has a very good reputation amongst locals, both Spanish and expatriates, for offering good quality food at sensible and affordable prices.
It should also be pointed out that this is a sister restaurant to La Muralla situated in Mojacar Pueblo (village), in a great and again enviable location, with stunning inland views over the area to the Sierra Nevada mountain range.
Whilst the owners describe their restaurant as a Pizzeria, this is only half the story. Sure, pizzas and pastas are on the menu in abundance but I'd hate you to miss the other Mediterranean and Spanish dishes it offers. There are some great dishes to savour. Take for example the Stuffed Roasted Red Peppers, or the medley of Mediterranean Seafood, or the Calimari pockets, all mouth-wateringly delicious.
From what I have also seen leaving the kitchen the salads are also incredibly popular, like the Prawn and Avocado Salad with Walnuts. And as previously mentioned, pizzas with thin bases (ideal for my taste), and creamy pasta sauces along with classic Italian tomato sauces adorn dishes full of ravioli, spaghetti, tortelloni and tagliatelle.
Specialities: Giant Tortellacci, Lobster & Crab. Fish Marienere style.
Costs: Entrees from 2.50€, Pastas from 8.50€, Pizzas from 7.50€ – 10.00€, Fish from 8.50€, Meats from 7.00€, Salads from 6.50€, Take away Roast Chicken 6.50€ - Desserts from 2.50€ to 3.50€/4.00€
Wines: House wine 7.50€ (Ribera del Duero), Riojas, and Lambrusco (9.50€)
– there is also at the top end of the scale a Protos at 19.00€ per bottle
Verdict: Highly recommended. Whilst there is the usual choice of pizzas you can order any combination of topping (subject to availability). The crusts are thin and cooked through, unlike many I have experience elsewhere, and the pastas are delicious. The Spanish and Mediterranean dishes add a really interesting angle to this menu and you won't go away hungry.
To keep up to date: To keep up to date with what's going on at both Portofino and the sister restaurant in Mojacar Pueblo La Muralla, go to their website on www.pizzeriaportofino.es
---
Find more nearby Restaurants in Mojacar or check our Almeria Restaurant Directory.
---