La Muralla
Pizzeria Restaurant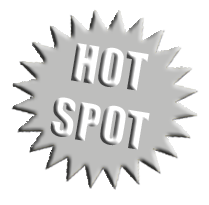 Name: Pizzeria Restaurante La Muralla
Category: Italian and Mediterranean cuisine
Address: Arco De Luciana 1, Mojacar Pueblo
Telf: 950 47 29 28
Opening Hours: Winter opening - weekend evenings only 19.00 to close. (closed until the second week of February 2013) Summer - Open 7 days per week, 13.00 to 16.00 and 19.00 to close.

Review:
For a small village, Mojacar Pueblo has its fair share of Italian (Mediterranean) restaurants such is the popularity of Italian food in Spain. La Muralla is one such place.
As a sister restaurant to Portofino on Mojacar Playa (Beach Road), it shares the same menu but what makes this unique is it's stunning location. Tucked away in a corner of the village, just past the Tourism Office, La Muralla is 'tardis-like' – i.e. it looks tiny on the outside but is much bigger than you'd expect inside. Its corner position provides spectacular views across the countryside to Bedar, Vera and on a clear day, even as far as the snow capped Sierra Nevada mountain range in Granada, 2 hours away.
The inside of the restaurant is small in size but a similar room upstairs and a small balcony, perhaps reminiscent of Romeo and Juliet, adds to the seating capacity, and of course in the warmer months the terrace with exceptional views is extremely popular. During my frequent visits to both this and Portofino, the service has been first class.
As with it sister restaurant Portofino located on the beach the menu is virtually identical, having been finely tuned to customer's likes over the years. Pizzas with thin bases the way I like them, and pastas with some great pasta sauces to accompany ravioli, spaghetti, tortelloni and tagliatelle naturally appear on the menu in number and are very good quality, and well worth trying.
That said, please don't miss the other great Mediterranean and Spanish dishes that adorn the menu. Favourites for me are the Stuffed Roasted Red Peppers, or their special medley of Mediterranean Seafood. Also the salads are also incredibly popular, like the Prawn and Avocado Salad with Walnuts, and are great value for money.
Specialities: Giant Tortellacci, Lobster & Crab. Fish Marienere style.
Costs: Entrees from 2.50€, Pastas from 8.50€, Pizzas from 7.50€ – 10.00€, Fish from 8.50€, Meats from 7.00€, Salads from 6.50€, Take away Roast Chicken 6.50€ - Desserts from 2.50€ to 3.50€/4.00€
Wines: House wine 7.50€ (Ribera del Duero), Riojas, and Lambrusco (9.50€) – there is also at the top end of the scale a Protos at 19.00€ per bottle.
Verdict: Highly recommended. Whilst there is the usual choice of pizzas you can order any combination of topping (subject to availability). The crusts are thin and cooked through, unlike many I have experience elsewhere, and the pastas are delicious. The Spanish and Mediterranean dishes add a really interesting angle to this menu and you won't go away hungry.
To keep up to date: To keep up to date with what's going on at both Portofino and the sister restaurant in Mojacar Pueblo La Muralla, go to their website on www.pizzeriaportofino.es
---
Find more nearby Restaurants in Mojacar or check our Almeria Restaurant Directory.
---