Playa Macenas Golf & Beach Resort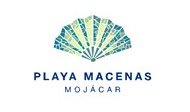 Playa Macenas Golf & Beach Resort is another Golf Vacations Spain option. An imposing and abrupt mountain range looms over the sparkling blue sea… Myriad different tones of rock and vegetation… A wide expanse of bright clear sky furrowed only by a few solitary birds… This extraordinarily beautiful natural setting will not fail to awaken your senses and stir your emotions. It is this natural beauty that provides the inspiration behind the development.
Playa Macenas Golf & Beach Resort has been designed using an integrated approach, with a clear commitment to respecting nature and the surroundings. To this end, the latest construction methods and sound environmental protection measures have been used, taking into consideration the fact that the neighboring Cabo de Gata Natural Park was declared a UNESCO Biosphere Reserve in 1997. The innovative concept of a residential community that we have developed means that we seek to create a sense of balance between homes, facilities and the countryside to create a setting where man and nature coexist in harmony.
Just like a huge verdant garden, homes, facilities and services are set out tastefully beside the course, creating an extraordinarily beautiful landscape right by the sea. With its indigenous species of vegetation and the green of its fairways and greens the course seems like a visual continuation of the gardens.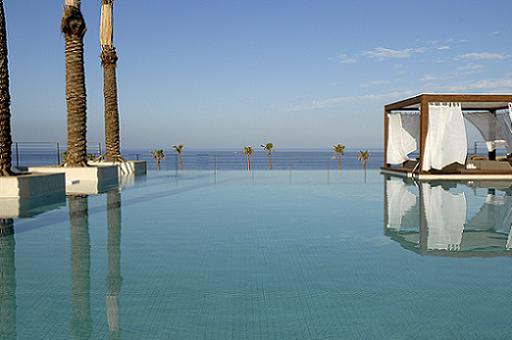 The course has been designed to challenge and reward golfers of all levels and boasts an original design, with natural and man-made hazards that provide an added challenge to each round. The sea views are yet another attraction, making for an unforgettable golfing experience. 

Playa Macenas Beach & Golf Resort is the only new 'Golf Vacations Spain' resort development in Andalucia to benefit from extensive coastal frontage. Over a kilometre long, its beach boasts fine sand and warm, tranquil waters, which are ideal for water sports.
The magnificent Playa Macenas Beach Club has everything you need to enjoy this privileged setting to the full. Located right on the beach, a pedestrian underpass means that residents can cross the road and reach the beach with the utmost ease.
The Beach Club features a fitness center, an attractive pool and the convenience of changing rooms and showers. There is also a lounge, restaurant and terrace bar where you can enjoy refreshments or an aperitif and a large sun terrace with sun loungers and shades.

Another attraction is the spa, with its jacuzzi, sauna, steam room and relaxation room with sea views.
The Golf Clubhouse and Playa Macenas Customer Care Centre are located at the Beach Club.
Everything has been considered to make your stay some unforgettable 'Dream Golf Vacations Spain'.
Playa Macenas Golf Resort Services
---
- Golf Buggys
- Trollies
- Practice Balls 
- Driving Range
- Putting & Chipping Green
- Dressing Rooms 
- Showers 
- Pro Shop





- Golf Lessons
- Club House
- Terrace Bar
- Pool Bar and Solarium (open in summer) 
- Restaurant
-Parking
All installations are located within the Beach Club.
Ver mapa más grande
Contact Playa Macenas Golf & Beach Resort:
---
Paraje cortijo blanco s/n 
Ctra. Carboneras - Mojácar 
04638 Mojácar (Almería)
Phone +34 950 548 240 
---
Go to Top of Playa Macenas Golf Resort or Find more Golf Vacations Spain options here >>
---