Out and About
in search of great food
throughout the Province of Almeria, Spain

Out and About: Often with the workload I have in organising a 16 day international food & drink festival here in Spain, together with establishing a number of gastronomy tours , to say nothing of photographing food, and a few other sidelines I have to do to make a living, sometimes I lose touch with the raw nature of food itself and the creation of great dishes. It's important for me therefore to meet chefs, watch inspirational culinary TV series and once in a while get back in the kitchen to experiment on my own, or with one of my many cook books which I have acquired over the years. I'm pleased to say that in latter days I have re-scheduled my workload to allow time for this in future.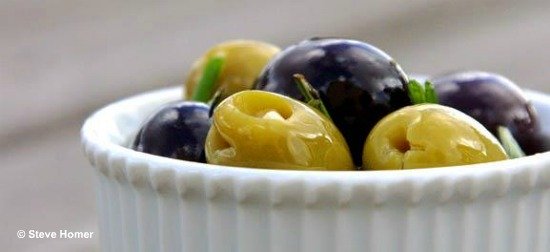 In the meantime, this last week or so has seen me photographing some terrific food in a French Bistro purely for promotional purposes, (you'll see much more of these dishes over the coming months as the skills of this little known but highly experienced and very talented French Chef start to come to the forefront of the local eating scene) visiting and shooting an impressive Sunday roast for a magazine, and also contributing stock photographs to the same magazine, The Sentinella - Mojacar, for which I also write. 


Meetings with those officials from our tourism office and research for a new culinary and cultural tour of Almeria , a tour with a Moorish flavour, have taken up the remainder of my culinary time this week. Oh yes, and of course like a local to Spain now, I did manage to grab a few clams in the form of a delicious tapas, and persuaded my local bar owner Cati to part with the secrets of her recipe. You can catch Cati's clams recipe here.
---
Jump from Out and About to my Food Blog for more articles >> 
---