Ottocento
Ristorante & Pizzeria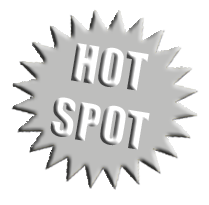 Name: Ottocento, Ristorante & Pizzeria
Category: Italian Cuisine
Address: Paseo del Mediterraneo 185, Mojacar Playa
Telf: +34 950 615 100
Opening Hours: 7 days per week - Lunchtime 13.00 to 16.00 - Evening 19.00 to midnight

Review:
The proprietor, Marco, is a household name in Mojacar having previously owned other restaurants in the area for more years than I or he'd care to mention, so it comes as no surprise that Ottocento is so popular.
A mixture of red and white (thankfully not gingham!) tastefully adorns the interior of the restaurant and matching colours compliment the terrace's comfortable white chairs. It is a marked difference and great improvement in comparison with the previous stark white/cream of the previous incumbent, and it now offers a warm and inviting atmosphere.
Ottocento's terrace is light, comfortable and offers a great and relaxing place to spend a lunch or evening meal, enjoying good food, conversation and sharing in some excellent wines.
Whilst it terms itself 'a Pizzeria', this restaurant, with it's open and airy terrace overlooking the Mediterranean Sea, is much more than that, as it offers quality pastas, as well as some great Mediterranean dishes. Of course as you would expect the pizzas are first class and on the occasions I have visited, Marco, the very man himself, personally prepared the pizzas – don't hold me to that however as he is also ably assisted by a team of very talented chefs, and being such a popular character he does become involved front of house.
But let's talk food: The pasta and quail dish as depicted in the photos is typical example of Marco's delicious specials…. so too is the photo of the Gnocchi.
The pizzas are made with a crispy thin base (just the way I like them) and not soggy in the centre, which is so often the case in other pizzerias…and there is an array of 20 plus toppings from which to choose.
The pastas, whilst small in number are always of great quality and I have yet to discover one that I didn't enjoy. Check out the calamari, mussels and mushroom pasta in the photo – another of Marco's delicious and adventurous specials.
The swordfish is simple with a typical Mediterranean sauce of tomatoes and black olives, but the simplicity makes for this dish…over complicate it and you've lost the soul of the main course.
When it comes to dessert, it is so easy to go straight for the coffee-based Italian classic of tiramisu. But I have a particular fondness for Panna Cotta and having sampled many in my time, I can assure you that this offering at Ottocento is delicious!
Specialities: Apart from the fact that Ottocento's offers regular specials, always a temptation (always excellent), and a firm favourite not only with locals but even suppliers, it's pretty difficult to single out any particular dishes as being 'specialities' as they are all of a consistently high quality.
To keep up to date: You can keep up to date with what's going on at Ottocento by following them on Facebook.
Ottocento currently have no formal website in place.
Costs: Starters from 8.50€ - Pizzas 8.50€ - Pastas from 8.50€ - Meats/fish dishes between 13.00€ and 17.00€ - Desserts 5.50€
A choice of good Spanish or Italian wines from 9.00€
Verdict: Highly recommended – there are many Italian restaurants in the area, some good and some not so good, but Ottocento ranks highly on my 'go to visit' chart, regardless of the season.
Go to Top of Ottocento or Search for more Restaurants and Bars in Mojacar here >>
---