NEO Restaurant 
Mediterranean Cuisine - Mojacar Playa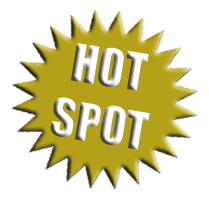 Name: Restaurante NEO
Category: Mediterranean Cuisine
Address: Paseo del Mediterraneo 26, Mojacar Playa
Telf: 950 47 30 06
Opening Hours: Wednesday to Monday inclusive – 10.00 to close. Closed Tuesdays
June, July, August & September open every day!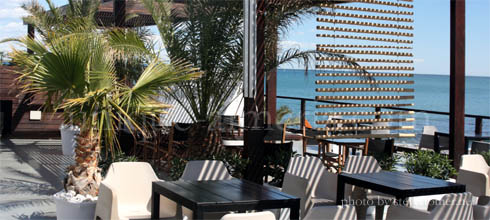 Review:
I've watched this beachside establishment from first build when it stood empty for a while and then eventually became Mooney's. It heralded a new type of hip, chic beachside restaurant/bar that the town of Mojacar richly needs. Sadly Mooney's didn't last. 
It came as no surprise to me therefore to hear that the eatery, which has, arguably, the most enviable position on the Playa, had been taken over by a very competent and long experienced team, previously from of the most successful local business area. 
With a great reputation and a strong following of clients, coupled with what is now an outstanding building and location, it is a great combination. As one would expect of Maria and her team, everything has been considered right down to the finest detail. 
An inviting terrace upon which to either drink or eat or both, almost within touching distance of the sea, and with a modern, elegant, and tasteful interior décor this should become the hottest spot in the surrounding area, for both expats and the Spanish. 
When it comes to cuisine, the team know a thing or two about food. (No it isn't 'fine dining', so don't think it is too expensive because the restaurant looks so good). This is good Mediterranean cuisine ably prepared by a talented chef and her enthusiastic team. They have a very good following of diners and the restaurant should do well. 
There are some interesting dishes from which to choose. Entrees include Croquettes de Queso (Cheese Croquettes), Croquettes de Gamba (Prawn Croquettes), or Partridge pate served on a bed of Arbequina olive oil.  
There is a selection of soups, salads and also pastas, but I skip straight to the fish and the meats…Cod in Pil Pil sauce, or my favourite the Pork Fillet! There is also Marinated Lamb Shank, Entrecote steak, cooked to perfection, and the most fabulous pastry basket of tempura vegetables and fish….and of course, you can eat the basket! 
Desserts include Cheesecake and Tiramisu, rice pudding cake, chocolate cake and profiteroles.   
As for the rest of the menu, I'm not going to spoilt it – just get yourself down to Restaurante NEO to find out for yourself! 
The food is excellent quality and the price reflects the setting and the high standards offered.
Prices:
Starters from 9.00 €
Soups from 4.50 €
Pastas range from 11.00 €
Fish dishes from 14.00 € 
Meat dishes 9.50 € to 20.00 € 
These prices are not untypical of many lesser quality restaurants, so you are getting good value here. 
Wines:  A good selection of Riojas, Ribera del Dueros, red and white ranging in price from 12.00 € to 42.00 € for the red, white from 11.00 € to 27.00 € including a Chablis. Cavas & Champagnes ranging from 17.00 € to 53.00 € 
They include one Almeria Red Wine and one White – Indalia (red) and I can highly recommend the white Cristina Calvache Jaen Blano  
Verdict: This is a class restaurant and bar establishment and given Maria's already good name and following it should do well…highly recommended.  
To keep up to date:
To keep up to date with what's happening at Restaurante NEO please visit their Facebook page 
---
Go back to Top of  Restaurante NEO  or: 
Find more nearby Restaurants in Mojacar or check our Almeria Restaurant Directory.
---