Fantastic Moorish Spain Holidays at

"La Joya de Cabo de Gata"
Experience magic Moorish Spain Holidays at "La Joya del Cabo de Gata" (Charo's House) outside the charming fishing village Aguamarga in Cabo de Gata Natural Park. There are 3 independent moorish-style accommodations available: Cortijo Cala Enmedio, Cortijo Cala el Plomo and a very typical Moorish Haymah "El Caid"


While I do recommend you this accommodation, before you decide,
you may want to read more unbiased traveller reviews and obtain the best rates for La Joya del Cabo de Gata here >>
When creating this wonderful oasys, Charo was inspired by the Andalusian and North African environments and last but not least Almeria's history.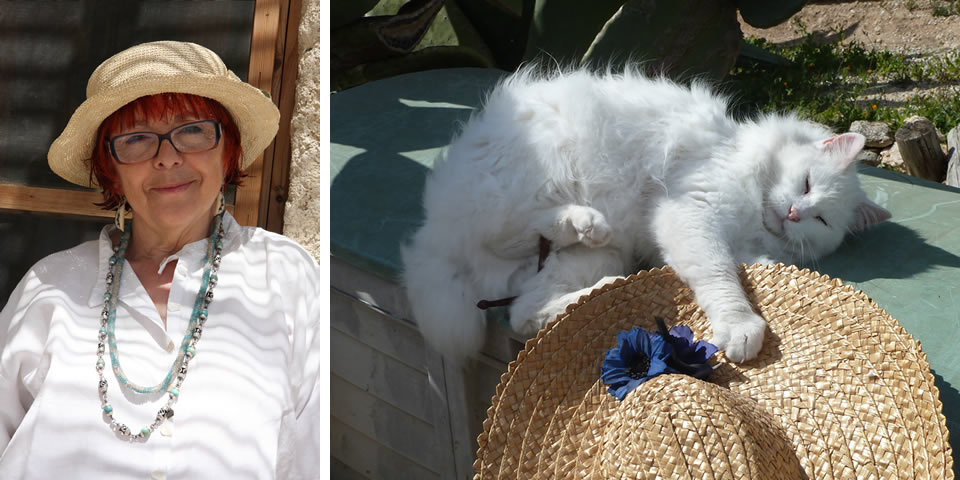 Cortijo Cala Enmedio & Cortijo Cala el Plomo:
---
Thus, both, Cortijo Cala Enmedio and Cala el Plomo, are independent  65 sqm farmhouses. Each one features two bedrooms (one of which has a doble bed), under an arch canopy and another room with two beds. The entire house is decorated taking in mind the traditonal architecture and reflecting the Desert of Almeria.
The cottages also boast a bathroom with shower, organical products for personal use, hairdryer and bathrobes. The kitchen isfully equipped too, with a modern vitro electic stove and all necessary utensils for a self-catering holiday. Of course, an open fire place for cool winter days is not missing as well as TV, DVD, CD and Wi-Fi, internal telephone etc.
Haymah el Caid
---
This accommodation is for those seeking a Thousand and One Nights experience - authentic moorish Spain holidays. It will transport you to some distant desert surrounded by sultans decoration but still with the necessary comforts of the modern world. 
It is a rigid open space 32 sqm construction, including a doble bed and bathroom with shower, fully equipped kitchenette, an eco stove for the few winter days and ventilation for summer. 
Of course organic products for personal use in bathroom, hairdryer and bathrobes do not miss, as well as TV, DVD, CD and WIFI. - A moorish setting between palm trees and desert landscape!
The Garden and Surrounding
---
It is almost the Garden Eden, featuring a Phoenician pool and whirlpool, a beautiful environment to enjoy the sun, stars, moon, bouganvilleas, birds and flowers. 
An isolated place where you may enjoy privacy, using the mini-bar, sun loungers and a "chambao". The pool is heated and ecologically treated.
---
Go to Top of Moorish Spain Holidays at Charo's House or search for similar accommodations here >>
---