Restaurante Eudoxia
Greek Cuisine in Mojacar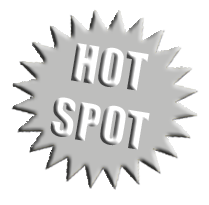 Restaurante Eudoxia:

Category: Greek Cuisine
Address: Paseo del Mediterraneo 85, Mojacar Playa
Telf:+34 663 314 445
Opening Hours: In the summer open 7 nights per week – 19.00 to close. (June, July, August & September open every day!)
Review:
Whilst never having visited the Greek Islands on my exhaustive travels, I have eaten authentic Greek more times than I care to count. Once sampled, I soon became a big fan, even to the extent that I occasionally cook such dishes at home. I find Greek cuisine not only tasty but the dishes include fresh Mediterranean ingredients that are just so typical of the Mediterranean diet, and so readily available here in the Spanish markets.
From my research there is only one Greek restaurant in Almeria Province (unless readers tell me otherwise) and I'm delighted that I am able to sample some of the very best Greek food (I have ever tasted) locally, without having to go to Greece. For those living in or merely visiting Mojacar you will be surprised with the high standard of Greek cuisine on offer at Eudoxia, prepared by a genuine Greek chef, at the helm. I happen to know from the chef that not only does he use local fresh ingredients but he also sources specialist Greek ingredients directly from Greece.
For me, dining on their terrace over looking the Mediteranean Sea at Playa Los Ventanicas, has always been a leisurely and pleasurable experience. It is a far cry from the plate smashing, zorba dancing, high spirited type of restaurant that you'd imagine, although with the right company those too can be quite fun. For my money, the setting is great….away from the traffic, overlooking the sea, candle lit tables and a great romantic atmosphere. (Do I have any volunteers, ladies?) Eudoxia is a quiet unassuming kind of restaurant and not a place where you will be bothered by children running amok. Whilst the service is attentive, you will also be left to enjoy the ambience of the setting, your meal and of course your company.
The best way to discover the delights of Greek cuisine for yourself is to visit this Restaurant on Mojacar Playa.  
The food is always of a very high quality, the price is affordable and very reasonable given the setting and the high standards offered.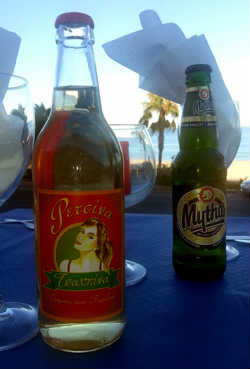 Prices: 
Starters from 4.00 €
Meze from € 8.00 per person
Main dishes from 8.00 to 16.00 €
Wines:  A selection Spanish wines, red and white ranging in price from 9.00 € to 22.00 € 
Verdict: This is a class restaurant and is highly recommended.

To keep up to date:
To keep up to date with what's happening at Eudoxia please visit their Facebook page 
---
Back to Top of Eudoxia Restaurant or search for more Restaurants in Almeria  or Restaurants in Mojacar >>
---
---