Albaricoques Rural Lodging in Spain
Quality Cottages in Cabo de Gata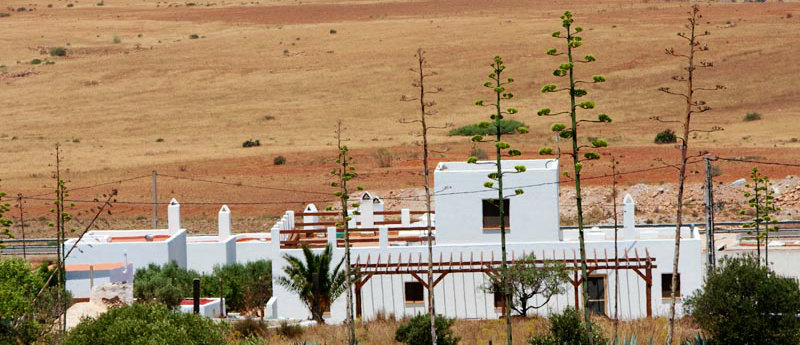 Albaricoques Rural Lodging is a set of Spanish Andalusian style quality cottages. Sandwiched between unspoilt beaches and red volcano desert, it is the ideal place if you are looking for nature, peace and tranquility, hiding away from hassle.  

Its facilities were carefully selected, functional, sustainable and seamlessly integrated into the wonderful volcano landscape, where good taste and efficient design go hand in hand.
This little rural holiday resort was created in harmony with the environment, in midst the Natural Park, surrounded by almond and olive trees. The cottages have a typical Andalusian / Mediterranean style with beautiful simple design, providing both, comfort and functionality. 
The sunsets (wine in hand) in the gardens are unbeatable!

Note: While I do recommend this Lodging, before you decide you may want to check out the latest unbiased traveler reviews and the best rates on this particular Hotel, which you will find here:




Albaricoques Rural Lodging consists in 6 small independent cottages, each fully equipped with double bedroom, separate bathroom, and a lounge with kitchen: sink, ceramic hobs, fridge-freezer and equipment, kitchen utensils, clothes, etc.

All kitchenware is handmade by local artisans in the village of Nijar.

All ensuite bedrooms count on a ceiling fan with remote control and different speeds. 
For winter months, the underfloor heating and fire place will assure a comfortable stay.  From the large balcony you may admire the landscape, olive and almond trees, reading a good book while listening to the birds.
Your hosts, Gonzalo and Gloria, live in an attached building, a refurbished farmhouse and they will care about you during your holidays!
The entire estate offers abundant open spaces.
The Environment
---
This retreat is located in the heart of Cabo de Gata Natural Park next the the small hamlet "Albaricoque", where you will find some of Sergio Leone's western film location sets. Not far from here, you will find beautiful beaches and coves, which makes this place ideal for a romantic holiday or weekend break. From the village Albaricoque, you may also easily reach the "Cortijo del Fraile", setting that inspired Federico Garcia Lorca to write his play "The Blood Wedding".
---
See Rates, Reviews and Book Albaricoques Rural Lodging now or search for similar accommodation here >>
---