Neptuno Beach Club
Restaurant & Tapas Bar Mojacar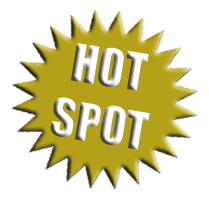 Neptuno Beach Club:

Category: Mediterranean Cuisine, specialising in fish
Address: Paseo del Mediterráneo S/N, Playa del Descargador, 04638 Mojácar
Telf:+34 616 00 53 87
Opening Hours: Monday to Sunday inclusive (7 days per week) – 10.00 to close. Friday & Saturday evenings only for the time being – check re the summer timings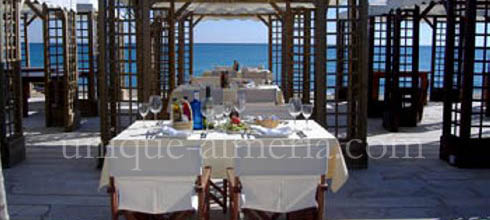 Review:
One of the most popular eateries in Mojacar. Established over 16 years ago Neptuno Beach Club has grown in popularity to the extent that you may be wise to book your table in the summer! 
Located right on the beach in a tranquil setting, this is one of my favourite places to chill. The premises are as I have always imagined a beach club to be…wooden rustic style and tasteful interior befitting of a beachside eatery, with a fabulous beachside terrace, and garden area that improves year on year. It's the sort of place I'd happily own if I were in the business. 
Under the watchful eye of proprietor Fran, a very well respected and popular businesswoman in the local community, the business thrives on efficient service and great food and wines. With a restaurant manager who knows a thing or two about wine (he is a Bodega owner from the North of Spain), you can always find a good wine to satisfy any thirst and compliment the best foods.
As for dining, this Beach Club is famous for its fish. The most popular of dishes are the sardines, and these together with other pescado' delights, are cooked over an open wood-fire in a converted motor-boat. The gambas (prawns) are to die for and I can highly recommend the Gambas Pil Pil…
that said, try the monkfish, the clams, the mussels, or the tempura fish dishes and you won't be disappointed. 
If it's paella you want then naturally I'd recommend the seafood paella with lobster (when available) or the giant king prawns – arguably one of the best paellas in the area. If meat is your thing then Fran ensures that carnivores are catered for, with meat paellas, a variety of sausage alternatives, lamb, and beef steaks cooked on a barbeque. 
The food is excellent quality and the price reflects the setting and the high standards offered.
Prices:
Starters from 8.00 €
Salads from 7.50 €
Fish starters from 8.00 €
Pan dishes from 10.00 €
Rices 11.00 €
Fish main courses from 12.00 € 
Meat & poultry dishes 9.00 € to 28.00 €
Desserts from 4.00 € 
(These prices are not untypical of many lesser quality restaurants, so you are getting good value here.) 
Wines:  As you'd expect in Spain there is an excellent selection of Riojas, Ribera del Dueros, red and white ranging in price from 11.00 € to 26.90 € for the red, white primarily D.O. Rueda from 11.50 € to 13.80.00 €. There is also an interesting selection of V.T. Ribera del Andarax, D.O. Rias Baixas and D. O. Catalunya.
Of course Rose wine is also available. 
Cavas & Champagnes ranging from 13.00 € to 45.00 € 
They include a few Almeria Wines including my all time favourite Tetas de la Sacristana (Red) at a very good 14.60 € (other places are charging much more!)… 
Verdict: If it's an authentic fish or barbeque steak experience then Neptuno Beach club (restaurant and bar) with great location and chill-out by the sea, is the place to be. With Fran's continued involvement in the restaurant this establishment will continue to flourish…highly recommended.  
To keep up to date:
To keep up to date with what's happening at Neptuno Beach Club please visit their website neptunobeachclub.es  or their Facebook page. 
---
Find more Mojacar Restaurants and Bars here or other places to Eating Out in Almeria Province here >>
---
---