Exclusive Golf Course Property For Sale:
Directly from Owner
Real Estate | Golf Course Property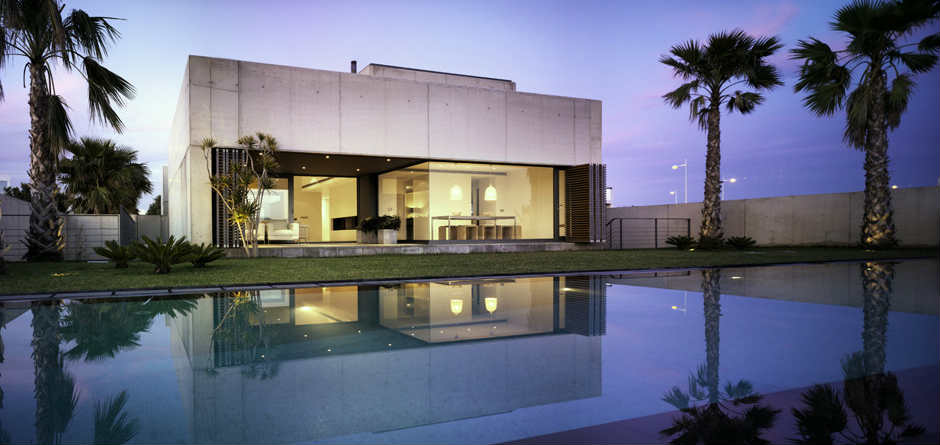 Exclusive single-family MODERN VILLA of great comfort adjoining the GOLF COURSE on the outskirts of Almeria in a residential area bordering beaches and a natural park. 520 m2 built on a plot of 800m2 . 2 living areas, 5 bedrooms, 6 bathrooms, gym, pool and garage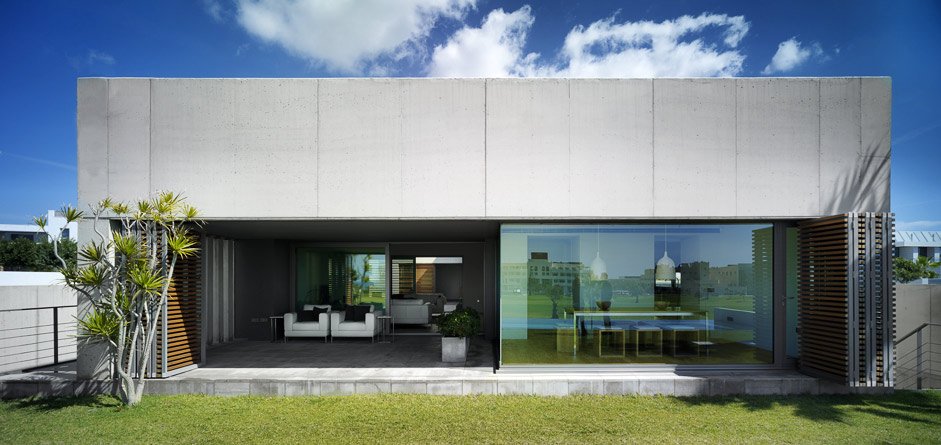 Golf Course Property at the Edge of the Natural Park
Located at the foot of the Mediterranean Sea, sandwitched between the City of Almeria and the Natural Park of Cabo de Gata with the Alboran Golf Course on your doorstep this exclusive Villa was completed in 2010. The owners/architects paid special attention to every detail with the intention of making the property their own home. This award-winning house with its superior quality and prime materials, is extremely comfortable and in top condition.
All legal documentation of the property is available: Deed of ownership (span: Escritura), land registry, all certification and latest utility bills, plus an energy certificate.
- Construction of 520 m2 

- Rectangular plot of 800 m2

- Single family house on three floors

- Land for sale on both laterals

- Front line to golf course

- South facing
Interiors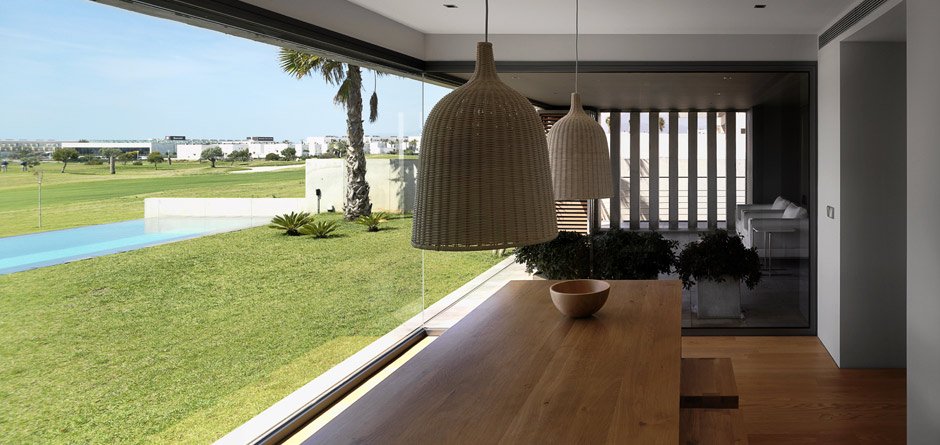 General Installations

Interior and exterior security system with cameras throughout the house.

Floor heating per city gas throughout.

Lighting system in living rooms with dimmers 

Solar hot water system in combination with city gas.

Salt water Pool Filter.

Automatic exterior irrigation system.

Exterior light timing switches. 

Deltha light system.

Electrics Jung Acero

Household appliances NEFF

Brand Interior Finishing

Walls and enclosures of self-compacting Decorative Concrete.

Oiled oak floors throughout the house.

Plain, polished-plaster walls and ceilings.

Bathrooms, including floors and walls, in natural black pizarra tiles.

Security glass Climalit.

Italian stainless steel kitchen.

Sanitary ware Roca Element in black.

Faucets embedded in wall Target 02 by Dornbracht.

Fireplace in living room by STÛV.

Interior built-in furniture in white lacquered wood.

Sliding doors by SCRIGNO.
The DECORATIVE CONCRETE STRUCTURE was chosen for its timelessness yet contemporary style affording the building a monolithic quality and achieving a sense of strength and unity.

The large VENETIAN BLINDS of IROKO WOOD secure both shade and privacy yet allow plenty of sunlight to enter during winter months. The framing system is of aluminium mounted discreetly, so not visible from the exterior.
Floor Plan
Ground Floor

Entrance

Guest toilet

Kitchen area /Indoor and outdoor

Living room area / Indoor and outdoor

Dining area

1 Studio / 1 Bedroom / 1 Bathroom / Walk-in wardrobes

Total 193,51 sqm

Basement

2 Bedrooms / 1 Bathroom / Walk-in wardrobe

Living room

Gym (could be converted in an apartment)

Changing facilities with 2 bathrooms for pool and gym

Garage space for 4 cars

Total 263,25 sqm

Penthouse

Large Studio

1 Bathroom

Terrace




Total 65,13 sqm
The Architects
Paloma Carreño Vázquez and José María García Ramírez, both architects, began their professional activity in Almeria in 1984.

Their studio is responsible for some of the recent public buildings in the province and they are well known for their architectural quality homes.

This Golf Course Property was built for their personal use. It was designed with clear ideas for enabling a comfortable lifestyle in the Mediterranean climate using effective environmental measures.

Built during the years 2007-2009, the building received an Arco Award from the Almeria Architects Association in 2010.
They are currently living in their modernised town house in the historic centre of Almeria.
The SINGLE FAMILY CONTEMPORARY VILLA is built over three levels on a rectangular plot of 40 x 20 meters. Facing south, it overlooks the GOLF COURSE with the headlands of southeast Spain to the east and colourful sunsets to the west.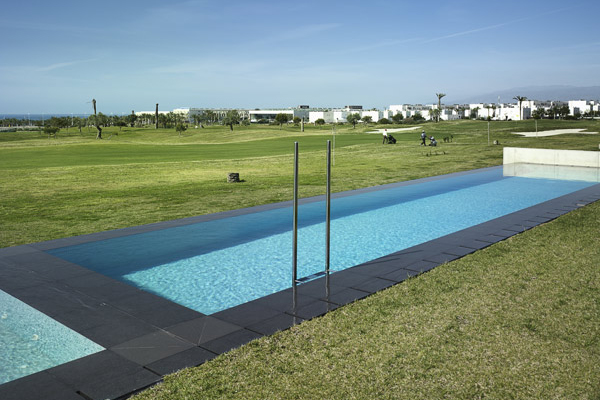 This Golf Course Property was built with a view to comfortable family life, respecting the desert climate of Almeria and affording maximum flexibility between INTERIOR and EXTERIOR living. With mild temperatures all year round, which oscillate between 17°/9° in January and 33°/24° in August, and some 2965 hours of sunshine per year, Almeria is one of the sunniest places in Europe.
---