El Sitio Mojacar
Cocktail Bar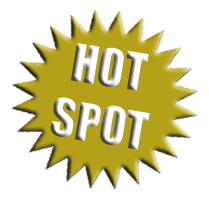 Name: el Sitio Mojacar
Category: Chill-out Drinks & Cocktail Bar
Address: Paseo del Mediterraneo 135, Mojacar Playa, 04638 Mojacar
Telf: +34 950 615 411
Opening Hours:
el Sitio is open from 17.00 to close, 7 days per week.
Review:
When I first moved to Mojacar in 2007 el Sitio was THE late night bar to visit – noisy, bustling and probably a nuisance to the neighbours. Those days have gone as new owners have come and gone and other competing establishments have sprung up elsewhere on the beach front. The latest owner however is creating a mark of her own, with a different, (and for my money), a more enjoyable approach than ever before.
Already attracting a local clientele of its own el Sitio Mojacar is concentrating on providing a friendly warm service, a good mix of chill-out music, ambient lighting, and of course it has a wonderful terrace upon which to sit and take in the world as it drifts slowly by, and as you sip on a mojito, a martini, or order your next jug of beer or sangria.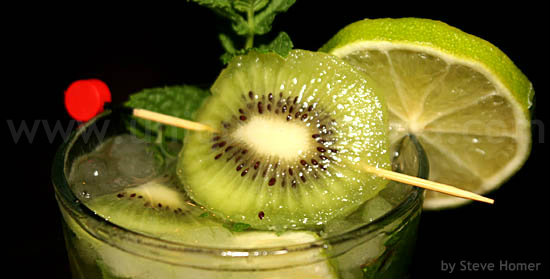 The Anglo/Spanish management team at el Sitio's are experienced restaurateurs having previously run their own establishments in the UK and Spain. Now they concentrate their efforts primarily outside of the kitchen environment, although in the afternoon you can catch them making the occasional paella - available upon pre-order (it's not only delicious but authentic too!), and tinkering with tapas ideas, (winter usually) as well as slicing ham (jamon) off the bone in true traditional Spanish style.
Structurally the bar is no different to the earlier days of some five years ago, but the atmosphere is very much different with a line of relaxing, easy listening chill-out and ballad style music…easy on the ears and easy on the neighbours. The cocktails are all hand prepared from scratch (none of this 'Mojito from a bottle' nonsense), and the team are always on hand to slice you some cheese or ham, or merely to serve you a small tapa of olives. (I love the black olives myself!).
Whether you are a fleeting tourist or a regular you'll get treated like royalty, and made to feel very welcome – almost like being invited into their own 'home'.
Bar specialities: Fresh Strawberry Mojitos (summer) Mulled Red Wine (winter)
Iberian ham carved off the bone (all year round)
To keep up to date:
Watch out too for El Sitio Mojacar Facebook page as I know that the owner has plans for some really exciting and 'different' evenings which will really set the bar apart from the rest, and it's on their Facebook page that the details will appear. (Okay, I know about what they have planned but I'm sworn to secrecy for now. Sorry!)
Costs:
Finally, a word about el Sitio's prices. Many people perceive that el Sitio must be pricey as it is rather more elegant than many other bars… but they truly couldn't be further from the truth. Right now for the summer, the prices are some of the lowest in town. Where else could you get jugs of Sangria from 7.00€, or jugs of beer from 7.00€. The Cocktails range is just as competitive especially with other bars charging 7.00€ - and don't forget to check for their special limited offers like 2 Mojitos for 9.00€ - these of course are soon to change but it is recommended you keep a close eye on el Sitio as they will always stand for quality and great value for money whilst the current owner is in situ. El Sitio Mojacar will cater for private parties too!
Verdict: Highly recommended.
Find more Mojacar Restaurants and Bars here or other places to Eating Out in Almeria Province here >>
---